We were at the Town Hall today about the Mini Maker Faire Lehigh Valley happening April 26th. It sounds like it will be amazing and is positioning quickly to be an incredible celebration of making and makers in the Lehigh Valley. There are opportunities for just about anyone in the Lehigh Valley to get involved. The enthusiasm for this event is amazing and it's going to be a lot of fun to be involved in any capacity.
Who is a Maker?
Check out the variety of makers mentioned at the town hall!
knitters
gardeners
quilters
cooks
paper-craft enthusiasts
engineers
woodworkers
musicians
3D printers
beer brewers
much more
Everyone is welcome to come share what they enjoy making with the community. There are opportunities to have a table, give a performance or give talks.
Exhibiting
Top priority at this point is to figure out how much interest there is in exhibiting. If you have any interest in exhibiting, you'll want to sign up for the "Call to Makers". This will give the organizers an idea of what you'd like to share and how to keep you informed as things develop. We're expecting something between 50 to 300 makers and we'd be glad to have you be one of them. (If you're a Make Lehigh Valley fellow, note that when filling out the form so you can be around the rest of us.) We may end up with a whole section to ourselves. There will be an exhibitor fee Non-commercial vendors will be free! Exhibitors who are selling items will have a modest fee, but what that will be has not been determined yet. Don't let that stop you from signing up to exhibit.
Find out more about exhibiting by signing-up.
Free Admission
Admission to the event will be free to the entire community. Feel free to start getting the word out there to friends, family and co-workers about the event. We heard of a paper rocket booth already being worked on to allow kids to build and launch some really amazing paper rockets. This has been a huge hit among kids (and adults) at other Maker Faires so it'll be great to bring this to the valley. Other child focused events will also be around. Make Lehigh Valley will likely be teaching soldering again. 3D printers are almost certainly going to be spread around to enjoy.
Sponsors & Partners
There has already been a significant interest in sponsoring this event.  It will be held at ArtsQuest. That will be a beneficial partnership. Lehigh University's Baker Institute for Entrepreneurship, Creativity and Innovation is also closely connected to helping make this happen. PBS39 is also very interested in both fiscal and other assistance. Lehigh Valley Tech and Make Lehigh Valley are, of course, closely connected with helping organize this whole event. We hear others are lining up to be a part also.
Find out more about sponsorship.
Volunteers
There are opportunities for people interested in volunteering for this event also. If you are passionate about supporting making in the valley, then perhaps this is the spot for you. You can start right away be telling everyone, inviting people you know who have cool things to show. Tell friends, family and co-workers.
Find out more about volunteering.
EDIT on 2 Feb. 2014:
Good news, fees for exhibitors are only for commercial makers. Non-commercial is free.
Corrected the name of Lehigh University's Baker Institute for Entrepreneurship, Creativity and Innovation.
Make Lehigh Valley is hoping to raise $250 in donations to match another $250 to build a Reprap Prusa Mendel i2 3D Printer!  We're hoping to be resourceful and keep the necessary cash around that $500 mark.  Need for printed parts around the space abounds, and this will fill a huge gap in our ability to enable our minds.  If you were at our first Town Meeting tonight, you probably heard about the 3D scanner - and the statue we scanned, and how it worked.  Go donate!
Saturday at the Science Festival of the Lehigh Valley, we taught over 40 kids to solder, saw kids eyes light up with the potential of 3D printing, showed off the simple power of Arduinos and had a great time. We had a real solid group of folks sharing in the responsibility of the booth and I think it showed in the participation of attendees.
We also passed out every piece of literature about Make Lehigh Valley we had and started writing out the website on extra name tags. If you are looking for more information, feel free to look around here.
Thank you to everyone who came by and thank you for everyone who volunteered to make this happen.
Thank you also to AEDC and Hive 4A for being critical partners in making this opportunity available to us.
See more pictures on Facebook.
We ran out of soldering handouts at the festival. If you would like one they are available to download.
Make Lehigh Valley is looking forward to being a part of the Science Festival of the Lehigh Valley. We're also looking for members to be involved at the booth. We have a few that will be around for the day, but there is room for more.
The event is happening Saturday, April 14th 2012 and will include a ton of other local organisation participating. It should be a good time for people of all ages.
If you've been around the hackerspace, you've seen that we could use more shelves for the miscellaneous stuff we're collecting. We did acquire a few, but stuff is still littered around the floor and would be better off up on shelving where it could be more easily seen and accessed. If you have an interest in building or bringing pre-made shelving, feel free.
Additionally, we've thought it would be nice to have a stereo system. It was suggested that some old car stereo parts could quickly be put together into a nice, compact stereo solution. If you have some old parts laying around looking for a home, we'd be glad to oblige. We'll need pretty much everything that is required to play a CD. We'll probably modify an ATX PC power supply to provide the 12V needed to run such equipment.
Apparently, Radio Shack is testing out the sale of XBee and Arduino products in some of their stores. In case you want to go check it out and encourage the shack to continue moving in the right direction, I tried to pull out the closest ones here. It wasn't an easy list to parse quickly. I searched 610 and 1810 to find these. Unfortunately, I didn't find the one on Lehigh St that isn't far from Hive 4a. If I missed one near you holler. Philadelphia looks to have several and around the suburbs.
WEST VALLEY MARKETPLACE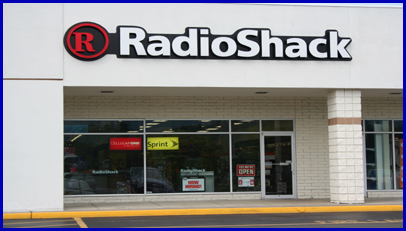 (Near the Wal-Mart in Trexlertown)
1091 MILLCREEK RD #A1 WESCOSVILLE PA 18106
(610) 398-367
LEHIGH SHOPPING CENTER
(west of the 378 intersection)
2130 W UNION BLVD BETHLEHEM PA 18018
(610) 691-578
RICHLAND MALL
(south side on 309)
733 S WEST END BLVD QUAKERTOWN PA 18951
(215) 538-030
Tom has been designing and directing the creation of storage. It is made of cardboard, packing tape and 1/2 gallon jugs. Last I heard, the plan was to make one each open hack. If you'd like to pitch in, we have a bunch of stuff to store and could use some more of these. Also, Tom's tea habit is large, but not large enough to provide all the 1/2 gallon jugs that we'll need to keep up. If you have some, feel free to bring them by. Tom's glad to have some other hands pitch in to help cut. If you'd like to get more info, check out the wiki.
Nate used some Sugru to add a handle. If you haven't seen this stuff in action, check it out. He has some extra that he picked up and would be willing to share.
Also, this would go a lot faster with a laser cutter. Anyone have one on hand?