Jared Steckl of MakeLV is the guest speaker at the next Lehigh Valley Tech Talk. You can find out more and sign-up to attend at the Lehigh Valley Tech Talk: Arduino meetup event page.
There already looks to be a pretty decent crowd planning to attend so this may fill up pretty quickly. The last Tech Talk event was also very well attended.
We were all blown away with the success of the Arduino/TV-B-Gone workshop presented by Mitch Altman as part of his Hackers on a Train 2012 tour.
I was impressed by the turn out of young makers .... I'm glad they'll be a new generation of makers to carry the torch when we're too old and frail. Who knows ... maybe they'll be able to visit us in the old folks home and motorize out wheel chairs ....
Our next event is a must attend for anyone that enjoyed our booths at the Science Festival of the Lehigh Valley. We know many missed out on some of what we had to offer simply because of the overwhelming crowds. We have good news!
"Hackers on a Train 2012" is a tour of  the makerspaces of the north east US and Canada during July by train. Mitch Altman, Jimmie Rodgers and crew will be doing workshops, classes and speaking as they go. Make Lehigh Valley is excited to be hosting these folks at Hive 4A for the Arduino For Total Newbies workshop, 6:30-9:30pm. This is a great opportunity for anyone interested in hobby electronics, arduino, hardware hacking or just how the devices around your home work.
These three hours pack in just about everything you need to explore hobby electronics. As a workshop participant, you will learn the basics of Arduino, electronic components and how they interact. Then you will be instructed in soldering up Adafruit's BoArduino kit. Your boarduino will be used to build a TV-B-Gone which will include learning to use a USB-to-serial ttl cable, the Arduino IDE, solderless breadboards and reading schematics to get their.
The workshop includes the kit, tools and everything needed to complete the tv-b-gone project. Children are encouraged to attend and bring a parent. The fee is $35/attendee to cover expenses of materials.
Mitch's more exhaustive explanation of the workshop can be found on his web page, Arduino For Total Newbies. You can also check out the rest of the tour schedule or  our wiki for details as we assemble them.
We're really excited to share this event with Allentown, Bethlehem and all of the Lehigh Valley.
At the Science Festival one of the things we talked about in the Arduino area was how easy it is to make a robot out of an RC car. This guy's arduino robot is pretty basic, but has lots of room to expand.
Here is a short video and associated intractable on doing exactly that.

Instructable: Make your RC car drive itself with this simple brain swap
Apparently, Radio Shack is testing out the sale of XBee and Arduino products in some of their stores. In case you want to go check it out and encourage the shack to continue moving in the right direction, I tried to pull out the closest ones here. It wasn't an easy list to parse quickly. I searched 610 and 1810 to find these. Unfortunately, I didn't find the one on Lehigh St that isn't far from Hive 4a. If I missed one near you holler. Philadelphia looks to have several and around the suburbs.
WEST VALLEY MARKETPLACE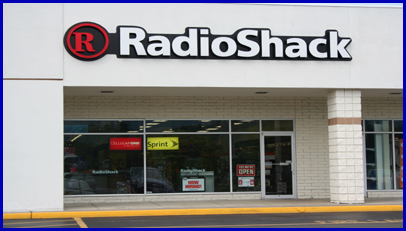 (Near the Wal-Mart in Trexlertown)
1091 MILLCREEK RD #A1 WESCOSVILLE PA 18106
(610) 398-367
LEHIGH SHOPPING CENTER
(west of the 378 intersection)
2130 W UNION BLVD BETHLEHEM PA 18018
(610) 691-578
RICHLAND MALL
(south side on 309)
733 S WEST END BLVD QUAKERTOWN PA 18951
(215) 538-030